SET Project with Glen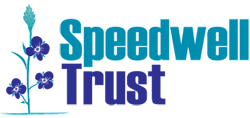 SET stands for Sharing Education Together. It is facilitated by the Speedwell Trust and is now in the second phase of the project. The first phase lasted for 3 years in schools in Castlederg and Stewartstown – the second phase is now being carried out with schools in Moneymore, Tobermore/Glen, Caledon & Castlecaulfield and is in the second year of the project.
SET is delivered to all pupils in the school, they receive 3 workshops each – with a focus group receiving 5 workshops.
This year these workshops have been planned in collaboration with the class teachers to ensure that workshops delivered are useful and relevant to the classes involved. Also, in this year the class teachers take part in the workshops as well to encourage a lasting legacy of shared education.
The main aim of the SET project is to bring children together to share in education whilst meeting pupils from a different school. It is hoped that these meetings have a lasting effect in the community with family days also planned to bring the community together to share in various activities as well.
Tobermore's partnership with Glen Primary School in Maghera has given our pupils the opportunity to mix with other children their age and benefit from the workshops and trips associated with the project.
Tobermore Primary School, 6 Maghera Road, Tobermore, Magherafelt BT45 5QB | 028 7964 2254